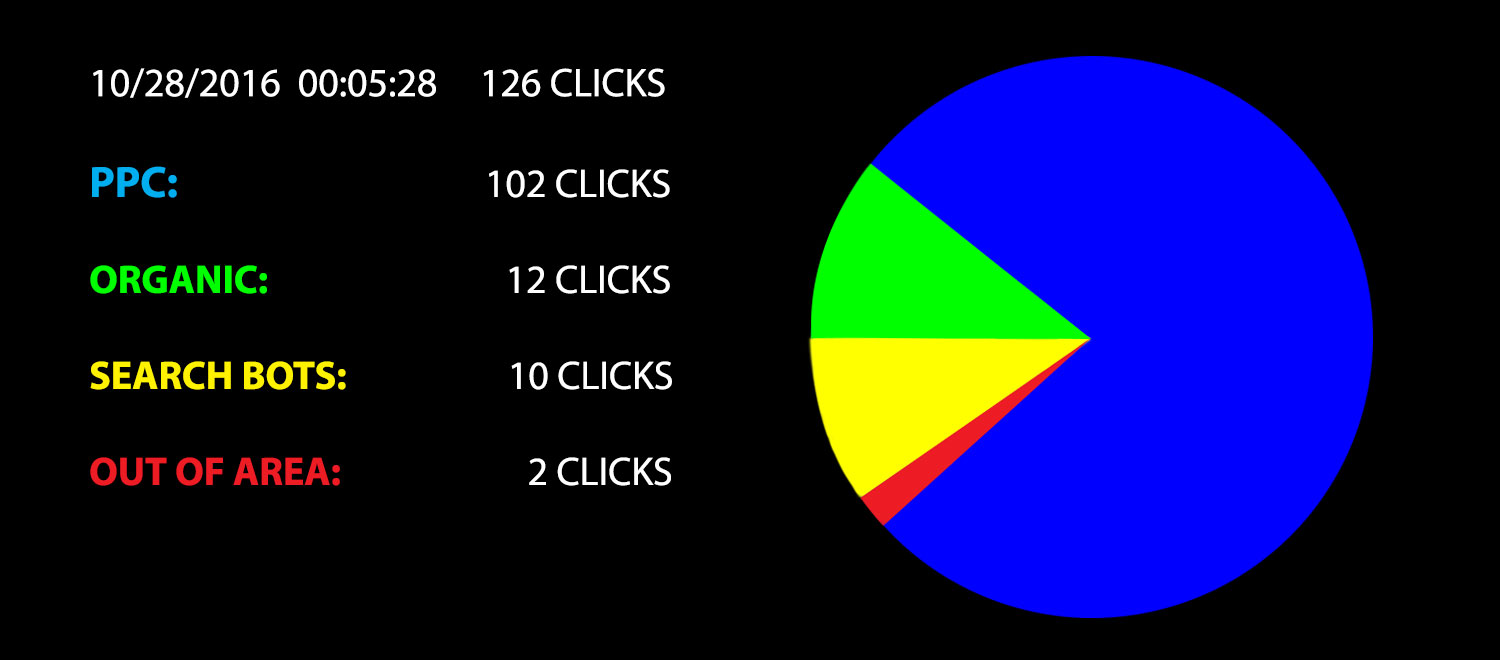 Pie-chart
This pie-chart shows the total number of clicks for a selected time. It then shows the number of PPC clicks, the number of Organic clicks, the number of search Bot(indexing) clicks and the number of out of area clicks.
Types of clicks
PPCsafe reports show more than just paid clicks: We show Organic clicks, Search engine indexing Bots, and even PPC Out-of-area clicks!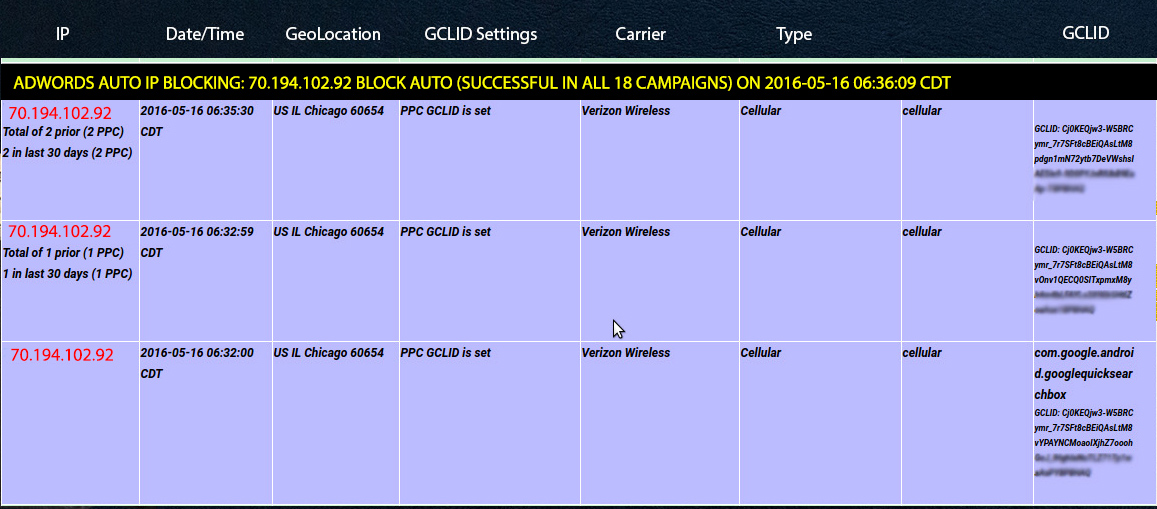 Automatic IP Blocking
This actual report shows an example of the Click Fraud Detection and Prevention using the Automatic IP Blocker feature of PPCsafe.
Website Down Alert
PPCsafe monitors your website several times every hour and notifies you by SMS if your website is down! No more losing money on lost clicks! Just suspend your paid campaign until PPCsafe notifies you the website is up again!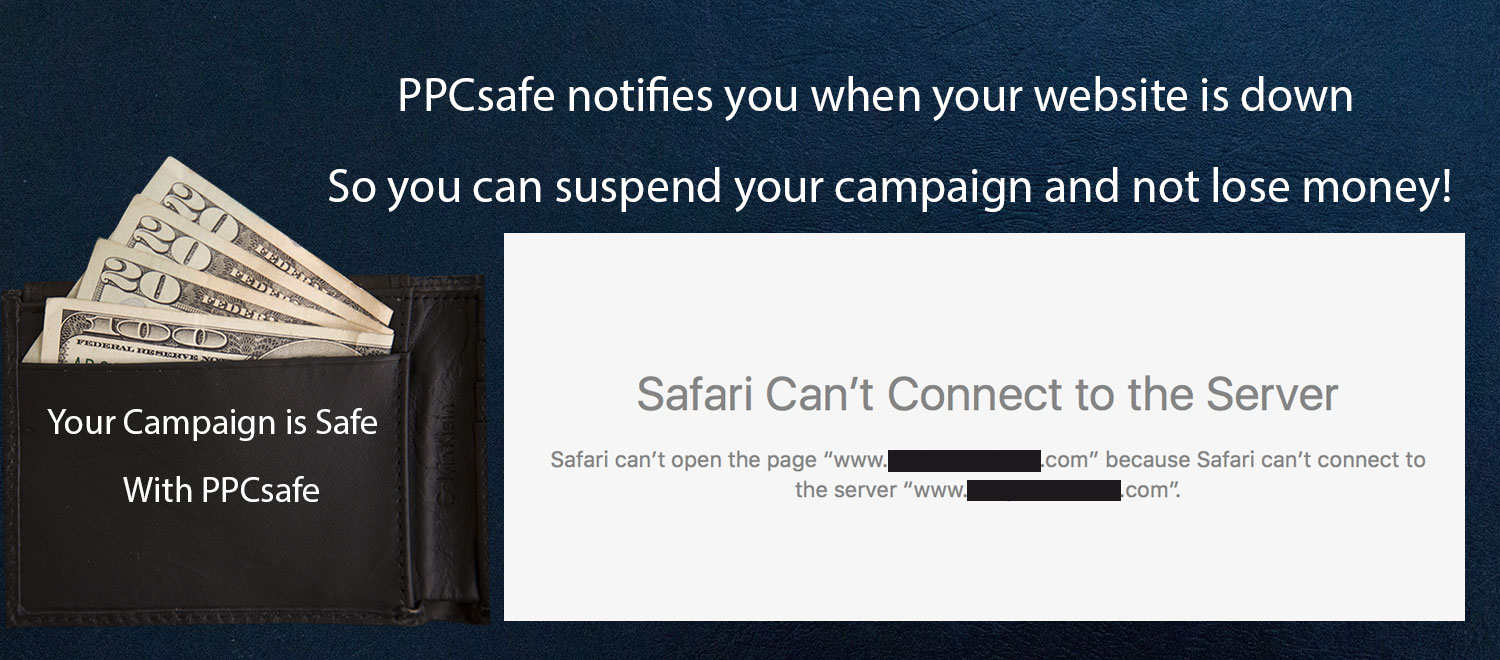 Refund Reports
PPCsafe will provide the following refund reports:
Clicks received after Google blocked IP addresses
Clicks Showing fraudulent activity
Clicks outside your country / state / region
Clicks outside U.S.
Clicks from a subnet.
All clicks will show time, date and IP address as part of the refund report.